LKBE Evolve Signature Silver Bracelet - Seiko Watches - Free Delivery - 5 Year Guarantee - 3 Months Interest Free with Q Card - Put it on Lay-Buy
This Evolve New Zealand bracelet is crafted from high quality sterling silver. Each piece features the Evolve New Zealand koru logo, inspired by the natural beauty and magic of Aotearoa.
3 Months No Payments and Interest for Q Card holders
925 Sterling Silver
Christies exclusive 5 year guarantee on manufacturing faults
Compatible with all other major brands charms
** IMPORTANT ** Selecting the Bracelet Size:

The bracelet needs to be the circumference of your wrist plus 2cm to allow for room for the charms.
Charm Options
Charm Options
Sterling Silver
Charm Bracelet Options
Sterling Silver
Jewellery Options
Jewellery Category
Bracelet
The pricing shown on this web site may differ from instore. RRP is the manufacturers recomended price and our normal price instore. If the RRP is crossed out but not on SALE the lower price represents our normal online only pricing.
Items marked as SALE and items on our Specials page reflect various promotions where the price is lower than RRP or our normal online price and these are for a limit time. SALE items may be available instore but may not be available at all our stores. They are available online though. Quantities will be limited.
If you want to purchase a SALE item instore then its best to confirm availability first before travelling to your nearest store.
Free Delivery
Christies will pay for Free Delivery in New Zealand via Signature Required Courierpost on all orders over $40. (Conditions apply)

Purchase any 2 Evolve Charms and Get the 3rd at Half Price

For every 2 Evolve charms you purchase you will receive the third one at Half Price. The lowest price item is the one that will be discounted. Includes any Bracelets or charm combination. This offer is available online only and NOT instore.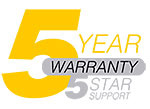 5 Year Guarantee
All Jewellery items will be accompanied with a Christies 5 Year Written Guarantee against manufacturing defects. Christies will also provide free in store cleaning and maintenance checks of your purchase.
Tags: Evolve, Charms, Pandora, Lovelinks, Bracelet, Sterling Silver